Get some team swag and earn rewards for the JONes Tigers!
The Jones Tigers Shades
Show your team pride with the SHOCWave Canes edition sunglasses in Our Green and Orange color. Receive 10% off your purchase and for EVERY dollar spent on any item at SHOC.com with your discount code, 10% of the total sale will be donated by SHOC to the Mighty Jones Tigers!
Canes | SHOCWave Sunglasses
Regular price
$69.00
Sale price
$55.00
/
---
Sports.Helmets.Optical.Conversions
---
The Canes SHOCWave Sunglasses 
Our SHOCWave Canes frame, full lens sunglasses represent the perfect fusion of our on-the-field performance optics and cutting-edge design. They deliver near full-face protection with a polarized lens for enhanced optical clarity. This Green and Orange SHOCwave colorway gives you a classic sunglasses look but also a more updated design. With our smoke polarized lens, we believe they are a perfect match for almost any outdoor activity. From 7V7 competitions, bicycling, baseball, fishing, and lazy days on a beautiful beach you'll look great wearing our SHOCWaves Canes shades.
Details:
Gender: Unisex
Frame: Green with Rubberized Orange comfort tips.
Lens Color: Smoke 40% lens
Polarized: Yes
UV Rating: 100% UV Protection
Nose Pads: Adjustable 
Fit / Size: Medium - Large
Vibe: Active
In the Box: EVA Case and Soft Microfibre bag
One pair of our SHOCWaves Sunglasses with 40% smoke polarized lens. A Shades carrying case and a SHOC Shades microfibre bag
MATERIALS: Our proven shatterproof molded poly-carbonate lens that we use in our sports visors, with our anti-fog and anti-scratch coatings applied. The resulting lens offers you Excellent UV protection from the elements. Certified to be almost 100% distortion-free. 


Clear | SHOC Zero G Plus Football Visor
VISOR VISUALIZER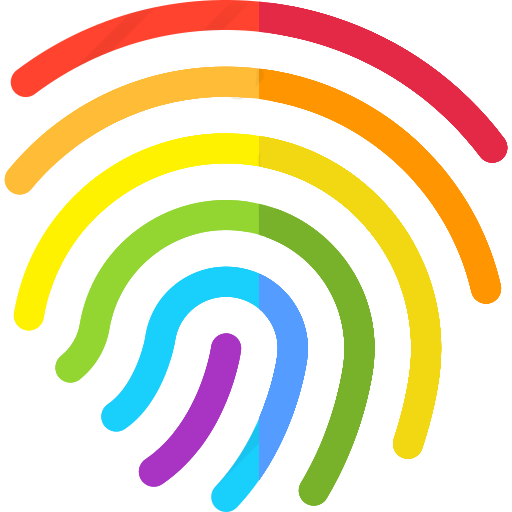 Regular price
$54.99
Sale price
$44.99
/
---
Sports.Helmets.Optical.Conversions
---
SHOC was THE first to release a visor that was made to specifically fit the Riddell Speed Flex helmet. The SHOC Zero-G this past season was met with huge success!
SHOC like the athletes we support is never one to settle for "close enough, is good enough". We endeavor to be THE best and look for continuous improvement. While others are trying to catch up to the perfect Speed-Flex fit, we have been working on how to bring the perfect fit and most of all the best performance to ALL Football players no matter what helmet they use. 
We have found a way with a very simple Patent Pending design change to allow the all-new SHOC Zero-G Plus Football Visor to fit not only the Riddell Speed Flex Helmet with the same Zero Gap perfect fit but almost ALL other helmets in the market. 
*The Zero-G Plus CLEAR Visor is Approved by the NFHS Network.
Riddell Speedflex - The  Zero G Plus is confirmed to fit ALL factory Riddell Speed Flex facemask styles. Ranging from an adult Extra Large size helmet down to youth small. We have had no issues fitting any of the Speedflex helmets

Riddell Speed  - We have also tested on several of the Riddell Speed facemasks including the newer HS4's. We have had no issue so far with the few helmet mask combos we have tested. 

Schutt F7 - We have found the visor to also work on most of the Schutt F7's. Schutt is way less consistent with their masks than Riddell is. Even the same style. For some F7 masks the visor goes straight on but at other times with the Schutt Quick Connect Facemask Clip it can take a little work to get it to fit correctly. We have made a full install video showing several ways of attaching it. 

Schutt Vengeance - We have not tested on a Vengeance at this time. As we do not have access to one. We will be testing very soon. We do believe it will fit the Vengeance but it will need to be installed exactly the same as an F7 when it comes to using the Schutt Facemask quick plate.

Vicis - We have tested on the Zero 1 facemasks. We have a helmet arriving soon. We believe that the Zero G Plus will fit the Zero 1's no issue. We are waiting on a Zero 2. From the photos we have seen and based on the generic visors we have seen on them at some NCAA teams, we are confident that the Zero G Plus will fit the Vicis Zero 2. We are waiting to test and will update ASAP.

Xenith - For Xenith Helmets the Zero G Plus visor will fit, we have now added in longer clips as an accessory to all visors. We have tested the standard type masks and one of the Alien types, The Prime. The visor fits the Prime better than ANY visor we have ever used. 
One fully assembled visor, SHOC Micrfofibre carry bag and our patent pending SHOC Viper clips in black.
NOTE: Additonal SHOC Viper color clips can be purchased seperately.