It Must Be The Visors | What You Didn't Know About Kyler Murray
Kyler Murray Declares For NFL Draft
— Is there an unfair advantage we didn't notice?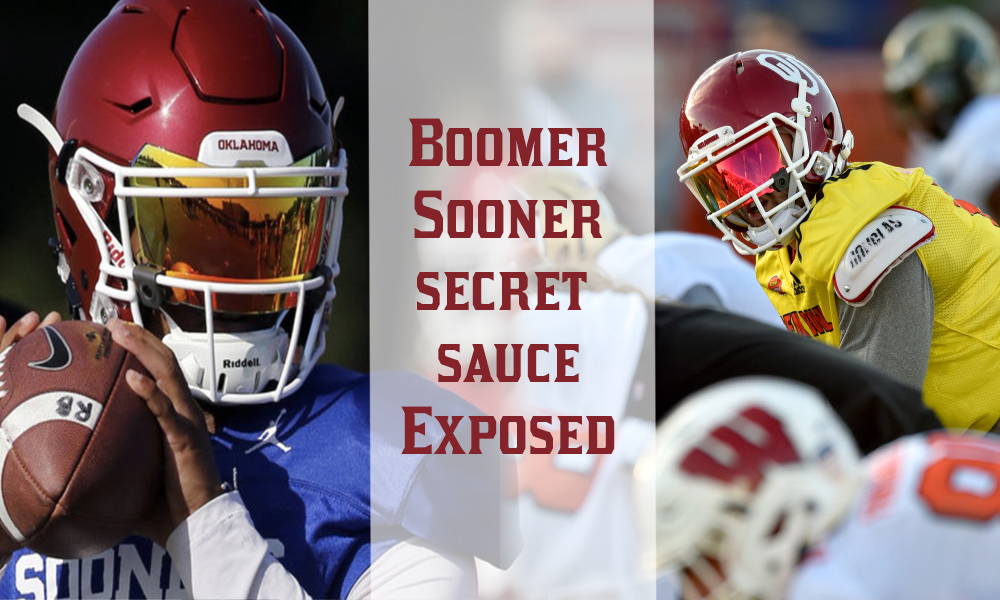 Most college football teams would consider themselves incredibly fortunate to have a Heisman Trophy contender — let alone a winner — on their rosters. Some teams get even luckier. The Oklahoma Sooners pulled a rabbit out of a hat having back-to-back Heisman trophy winners in Kyler Murray and Baker Mayfield, the Cleveland Browns' №1 overall NFL Draft pick in 2018.
Now that Murray has declared for the NFL draft this April, and putting his baseball career on pause for the time being. The critics and beat writers are having a field day at questioning Murray's choice going forward in doing what he loves to do, which is play football. Murray has made it clear that he prefers to read the secondary over spitting sunflower seeds on the baseball diamond.
Now that Murray is entering the NFL draft, he is most likely going to be carrying another comparison statistic with his former teammate Baker Mayfield. Before we move forward let us compare these 2 Heisman winners numbers from their respective trophy-winning seasons at Oklahoma.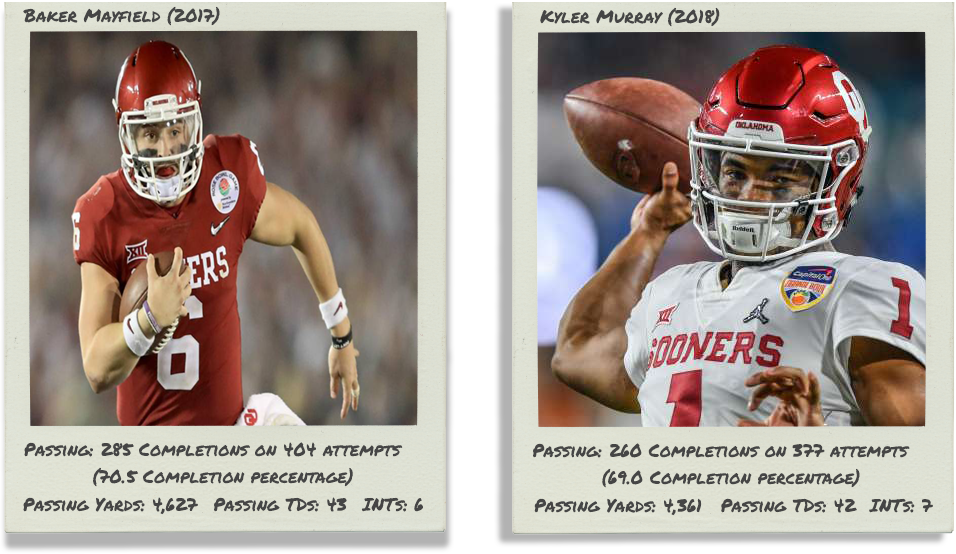 First off, kudos to both Murray and Mayfield because these numbers are amazing and eerily similar. Second of all, what is in the water at the University of Oklahoma? Comparing Murray and Mayfield side by side in uniform they share something in common that may go unnoticed to the human eye. That something is the piece of equipment that protects their eyes. Have you noticed that both of these guys wear visors? Knowing that OU is one of the elite Jumpman branded schools, we would assume they would both be wearing a Jumpman visor? In which they are not.
This caused for an immediate investigation into these visors. Obviously, who wouldn't to know what the past 2 Heisman trophy winners are looking through when they are dodging linebackers and throwing for 300 yards a game. Is there an unfair advantage here that the public does not know about? If there is, we want in on it. Besides, check out these visors these guys are wearing! If the 2 past Heisman trophy winners are wearing something, the football world needs to know so we can mimic these guys in any way possible on the field.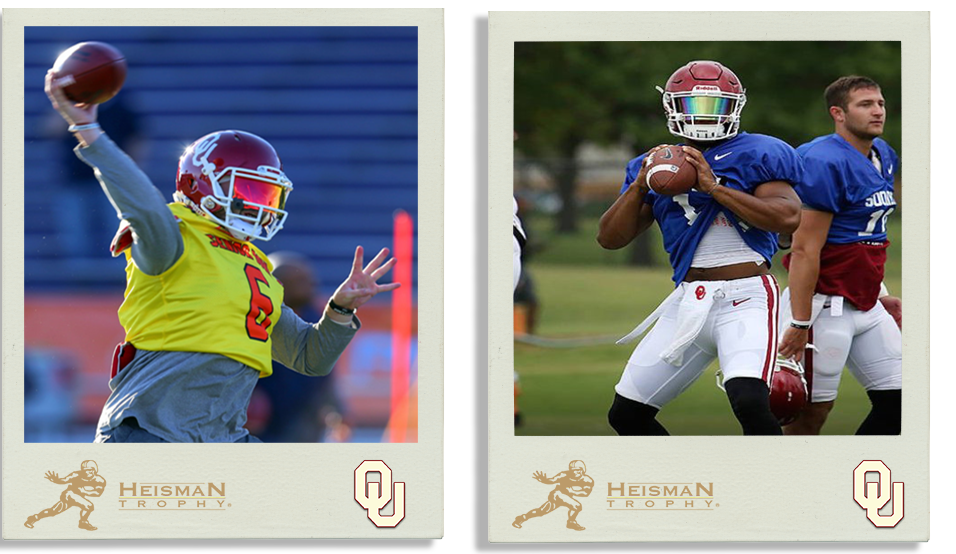 Hardly an unfair advantage, but after some research, it is confirmed that these visors are made by an Australian company, named SHOC. Which stands for Sports. Helmet. Optical. Conversions. I reached out to the folks over at SHOC, just to confirm that these were their visors. Along with inquiring about their product, and why these past 2 Heisman Trophy winners have decided to wear their product line over the main brand that sponsors the school. CEO and Founder, James Cashat, confirmed that these were SHOC visors.
"Having two Heisman winners wear your product has been a huge honor. Hopefully, we continue to see Sooner QBs in SHOC visors. Jalen Hurts for Heisman? We certainly hope so!" — James Cashat | SHOC

Jalen Hurts at first day of spring practice with the Sooners. March 7th, 2019
Cashat went on and explained that the University of Oklahoma came to SHOC as Kyler had requested some of their visors. That's right, Kyler Murray requested the visors originally when he was Mayfield's backup quarterback. The folks at SHOC were super excited to work with the University of Oklahoma. After sending OU a few samples, they loved them and next thing you know we see Baker wearing them in game. Just as Mars Blackmon used to say, "it's gotta be da shoes", in reference to Michael Jordan's shoe campaigns in the '90s. SHOC may have something special in their visors, for special athletes. Dare we say, "it must be da visors"?
---